Chiropractor Dan Jolich D.C.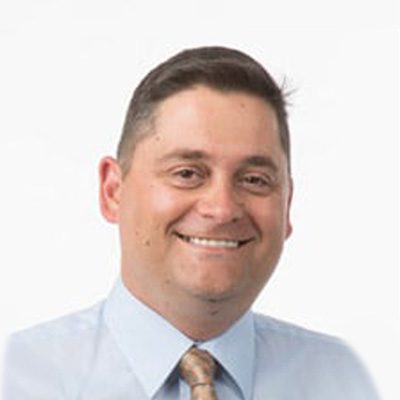 Growing up in Former Yugoslavia I was not exposed to Chiropractic. In fact, my father is a Surgeon and I was more or less expected to do the same. But surgery did not appeal to me. I remember my dad taking me as a young kid to visit some of his patients in the intensive care. It was a depressing scene. It seemed that by the time most of the patients came to my dad for help it was too late to save them.
Later on I realized that my dad felt many times his efforts were in vain – the surgery may have been considered successful by medical standards, however patient very often ended up dying anyway. I moved to United States at the age of 21. While at undergraduate studies at Rutgers University in New Brunswick, New Jersey, I met my dear friend John Jungers. While playing a round of table tennis I asked him what kind of Graduate School does he plan to attend. Without hesitation his reply was he wanted to become a Doctor of Chiropractic. It turns out at a very young age my friend John had some severe health problems related to his spine. His parents took him to a Chiropractor who helped him. Ever since then he wanted to become one, too. This made a powerful impression on me. All my life I knew I wanted to be in Healthcare and help people. So I went out and visited several Chiropractors in my area. I was overwhelmed – these doctors were warm, welcoming, and very caring about their patients. So much so, in fact, that they only wanted to treat their patients naturally. So I decided to start my own journey to better understand true health. It's been a difficult path but also a very rewarding one.
Chiropractic Education
I choose to attend Life University, College of Chiropractic. I read about all and also visited three Chiropractic Colleges and finally decided on Life. I thought it had best to offer in terms of both theory and practice of Chiropractic. I graduated with honors, but the real school was during my part-time job while studying with Dr. Alan Anderson at Savannah Hills Chiropractic. He really taught me to overcome the fear which every new doctor has, the power to help someone achieve health is a big responsibility. My philosophy is simple: to help as many people as I can achieve health through Chiropractic, because Chiropractic is Safe, Natural, Gentle and produces long-lasting results.
On a Personal Note...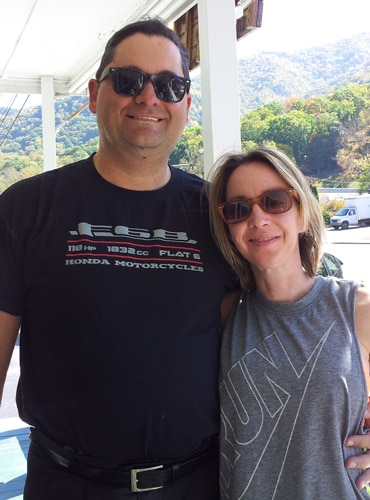 In his spare time, Dr. Jolich enjoys riding motorcycles and taking trips. I have been happily married for about fourteen years now. My wife Kira is my inspiration while my sons Luka and Nicholas are my motivation. Kira & I met at Rutgers University. She was extremely supportive of my career choice and remains my number one fan. She is also my first patient whom I will continue to help with Chiropractic care due to her scoliosis. We love to take our motorcycle for a ride and travel to places we've never been before. There is so much to discover in the United States and I can't wait to do it as long as I'm on my motorcycle. I also served at the local service organizations: Sunrise Rotary Club, Palmetto Kiwanis Club, as well as being a member of Aiken Chamber of Commerce and BNI Club of Aiken. I was a 2005 Palmetto Kiwanis Club President. In addition, I currently hold a position of District Director of South Carolina Chiropractic Association. I get my spine adjusted about every two weeks and I adjust my wife about the same. My son Luka is seven and Nicholas is five years old now but I have adjusted them several times already. I want to make sure they don't get scoliosis and stays in optimum health. I have nothing against medication or surgery. I just think that medication only gives temporary relief (it usually says so on the bottle) but it does not fix the problem; in fact, it compounds it, because without pain a person is more likely to continue with the same activity that caused pain in the first place. So when the effect of medication wears off, the pain comes back and is even stronger then before. So I avoid masking the problem with medication if it can be fixed first. Surgery has, well, it's own set of problems. I think surgery is the last option. It's invasive and recovery times are long. Success rates for me are just too low and complications are many. I will recommend surgery if I am sure that no other course of action, including chiropractic, can help anymore."
OFFICE HOURS
---
Monday
8:15am - 12:00pm
2:15pm - 6:00pm
---
Tuesday
8:15am - 12:00pm
2:15pm - 6:00pm
---
Wednesday
8:15am - 12:00pm
2:15pm - 6:00pm
---
Thursday
8:15am - 12:00pm
---
Friday
8:15am - 4:30pm
---
Saturday & Sunday
Closed