Power of Wellness in Aiken SC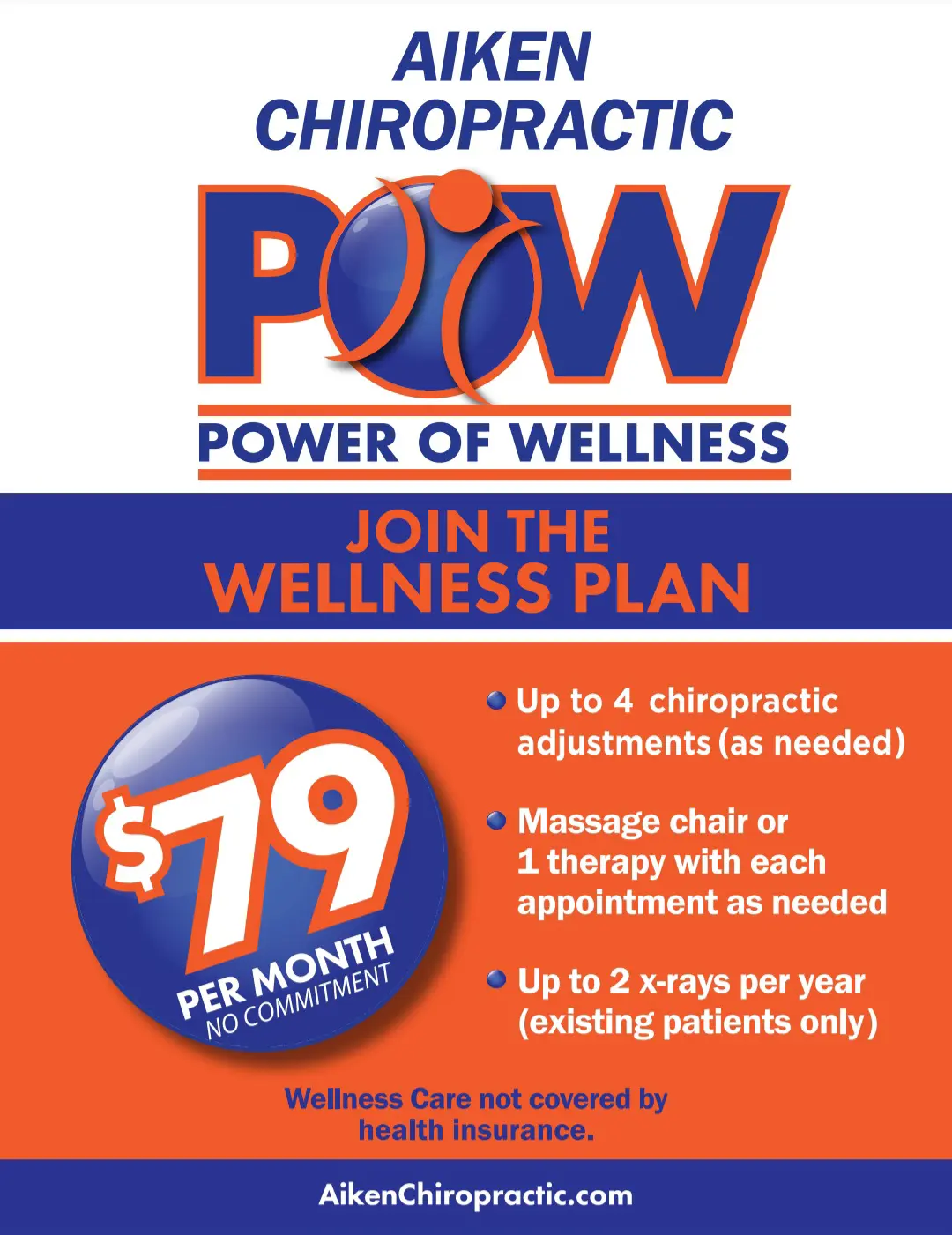 At our clinic in Aiken SC, take advantage of our Power of Wellness Plan.
Plan Details in Aiken SC
For $79/month, you can receive up to 4 adjustments.
This plan also includes use of our massage chair, once per visit, if wanted. In addition, if you to utilize our Power Of Wellness plan, you can receive 2 free x-rays in a year.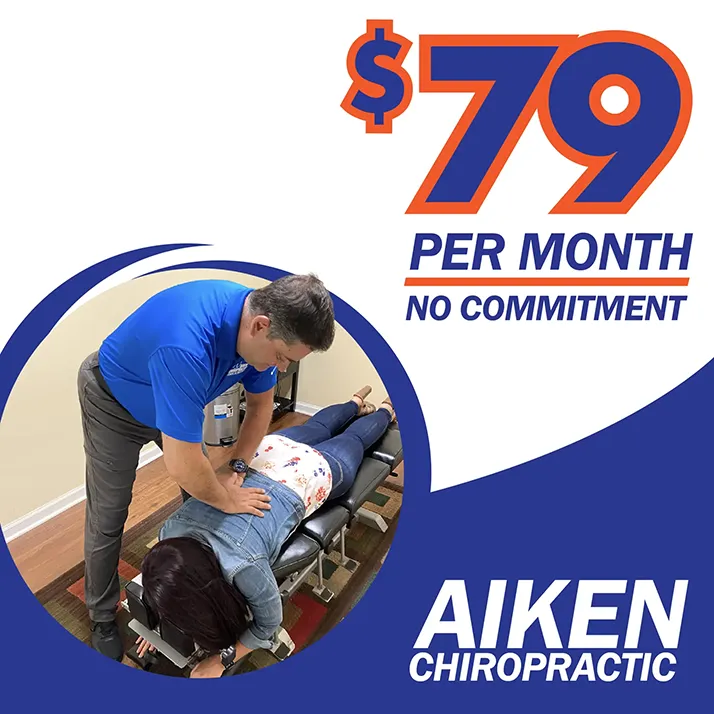 OFFICE HOURS
---
Monday
8:15am - 12:00pm
2:15pm - 6:00pm
---
Tuesday
8:15am - 12:00pm
2:15pm - 6:00pm
---
Wednesday
8:15am - 12:00pm
2:15pm - 6:00pm
---
Thursday
8:15am - 12:00pm
---
Friday
8:15am - 4:30pm
---
Saturday & Sunday
Closed